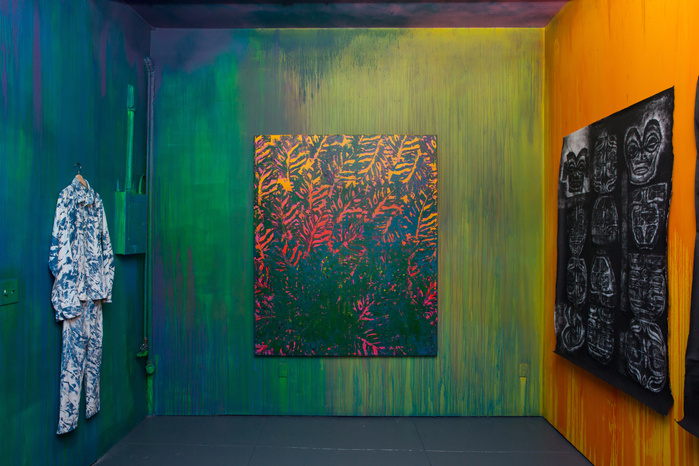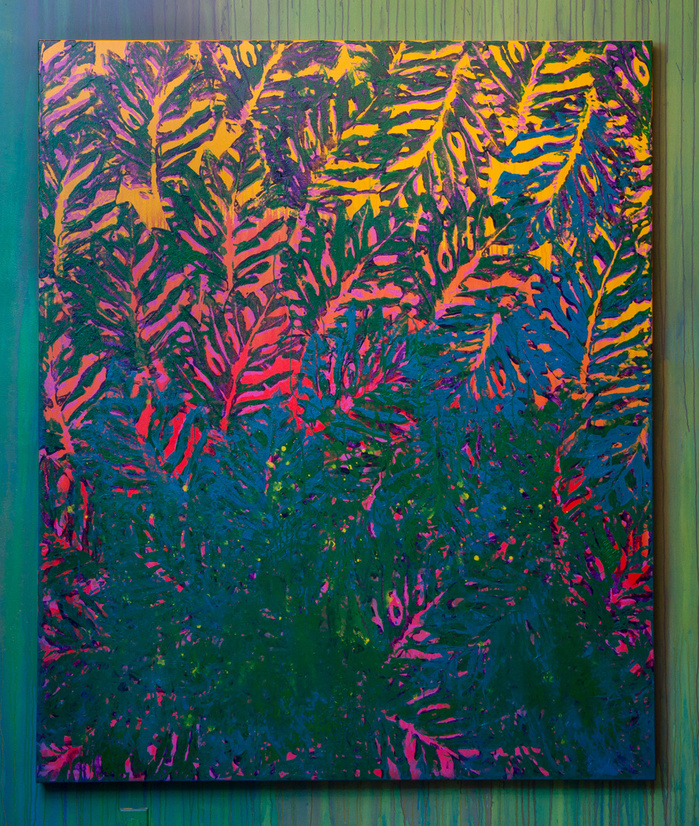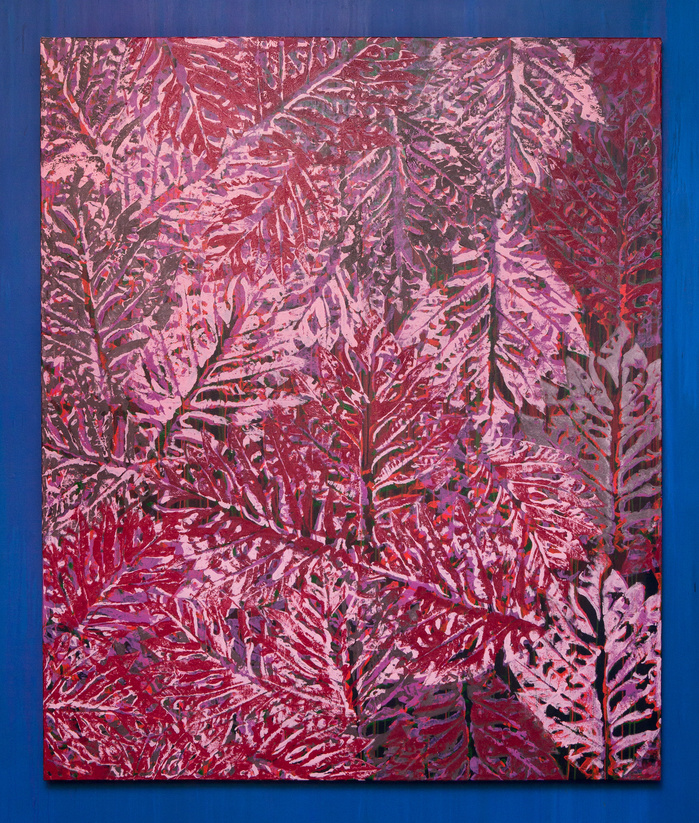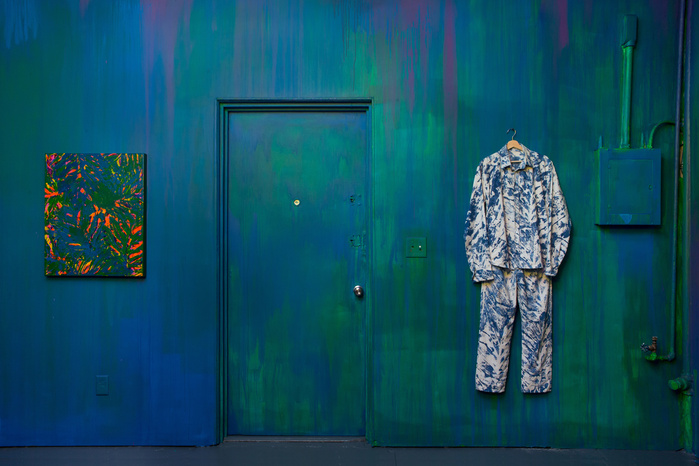 Throughout his multi-disciplinary work, Lee explores the historical and cultural makeup of Tahiti, dissecting, collapsing and reshuffling its narratives and signs, questioning how one might see the world and emit signs outward from a place already loaded with projected clichés.

For NO'ANO'A, he tackles the specter of Paul Gauguin and the legacy of French colonial history and nuclear experiments to produce a body of work that obliquely tells of one's searching and yearning for a paradise lost amidst an irradiated world.

Lee made a series of paintings juxtaposing the motif of breadfruit leaves onto colorfield underpaintings that reference Gauguin but also Warhol, Frankenthaler, Johns, O'Keeffe, DeFeo, Newman, and even Baldessari (among others). The breadfruit itself is a recurring theme in Lee's work. Its importance to the region is immeasurable: from a Tahitian legend that tells of a man transforming his body into a breadfruit tree to save his starving family, to Joseph Banks transplanting it to the Caribbean islands to feed English slaves (as portrayed by Marlon Brando in The Mutiny on the Bounty), from its uses in Polynesian textiles patterns, to the idea of a tree transplanted for sustenance and its ability to grow in a contaminated environment. The leaf is a living sign.
No'ano'a means fragrant in Tahitian language. It is also the title Gauguin used for the travel journal he kept during his first trip to Tahiti, and which he tried to edit to contextualize the works he had made while there (it was never published while he was alive). Lee reverses the gestures and comes to NYC to paint images from Tahiti and tries to contextualize them quite literally by installing his paintings inside a landscape. This small and condensed mise en abîme presentation turns the project space into an environment where the subject of the paintings are leaves, the viewer becomes the figure, and the paintings are fragrant. No'ano'a.
With the support of Air Tahiti Nui.