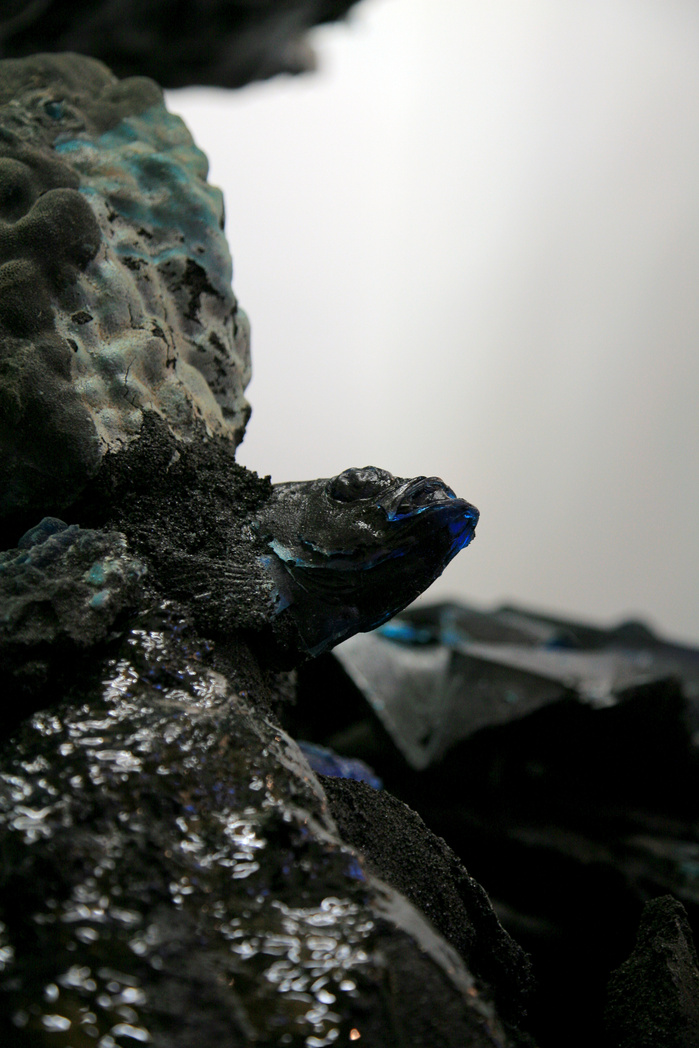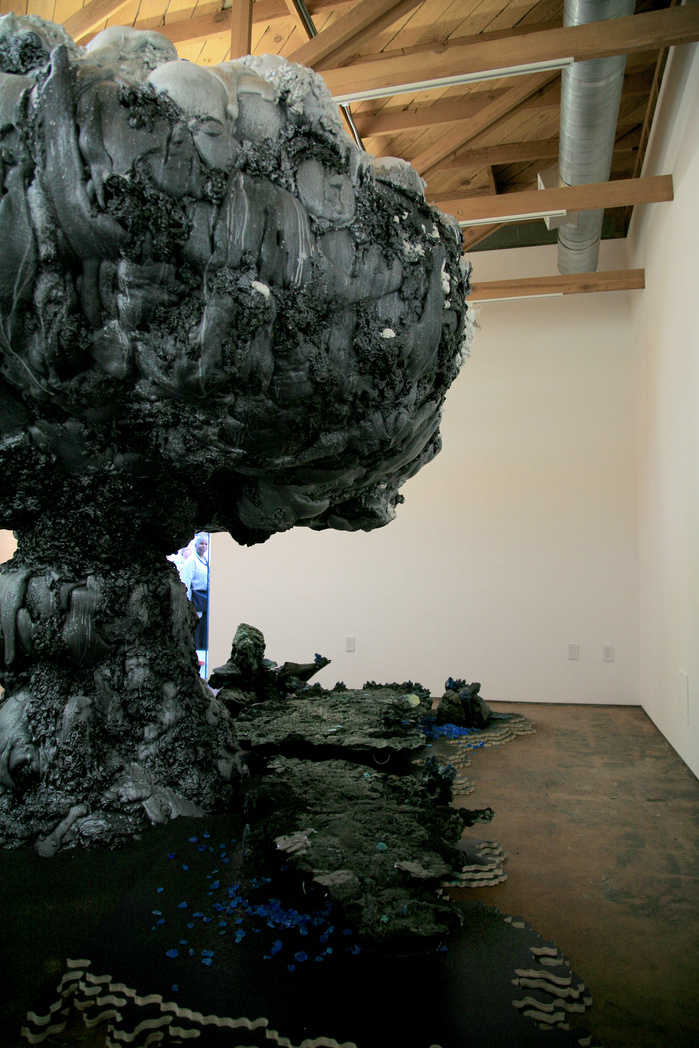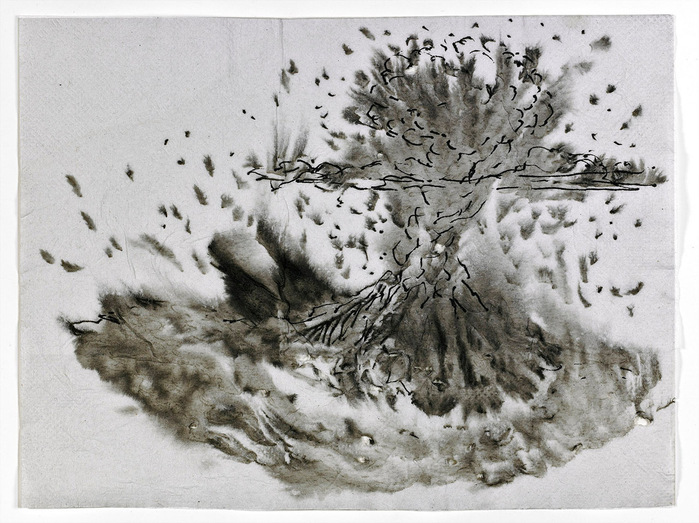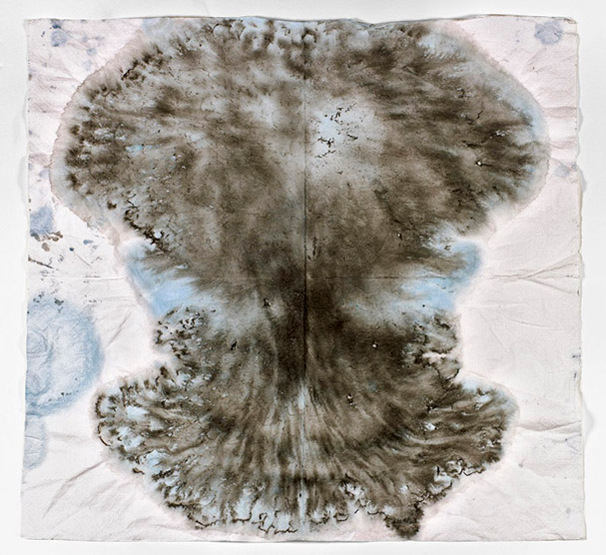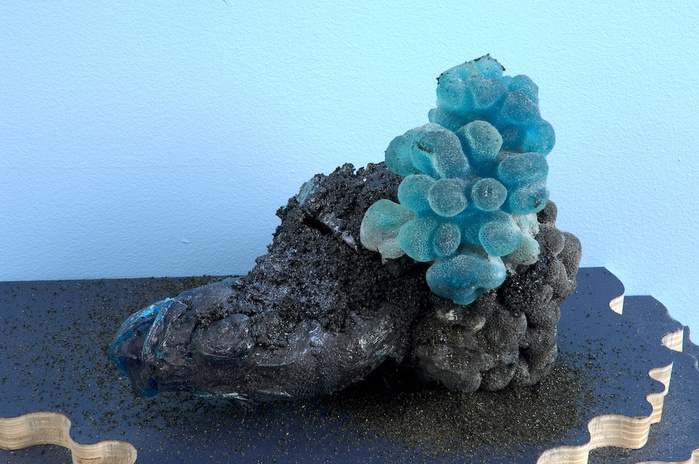 RECITATIONS FROM THE GREAT FISH CHANGING SKIES, 2008
RECITATIONS FROM THE GREAT FISH CHANGING SKIES continues Alexander Lee's exploration of the anthropic process and the cultural construction of the other as it manifests in what the artist refers to as "an ecology of carnivorous relationships." Continuing the narrative started in THE DEPARTURE OF THE FISH trilogy, the exhibition revolves around a central sculpture, titled The Great Fish Changing Skies which embodies at once the geologic formation of an island, its colonisation by early native inhabitants, and plumets with a nuclear mushroom cloud, a reference to France's 30 years nuclear tests in French Polynesia. The artist cast the lower tectonic plates in volcanic sand and resin, from a rock formation in the Matavai bay, historic landing site site for early European navigators and Evangelisation. The molten volcanic explosion as mushroom cloud was hand shaped with expandable foam and constructed in situ, taking over the entirety of the front gallery space.
Behind, a room of drawings and small sculptures concludes the installation. The Great Fish Changing Skies tells its own story through "Stations of the Cross" type of visual mementos.
Finally, the entire installation served as a backdrop for a performance titled Drawing Recitations from the Great Fish Changing Skies.