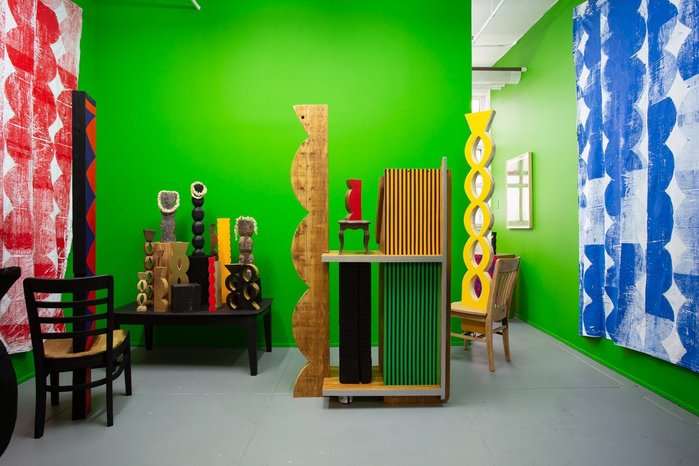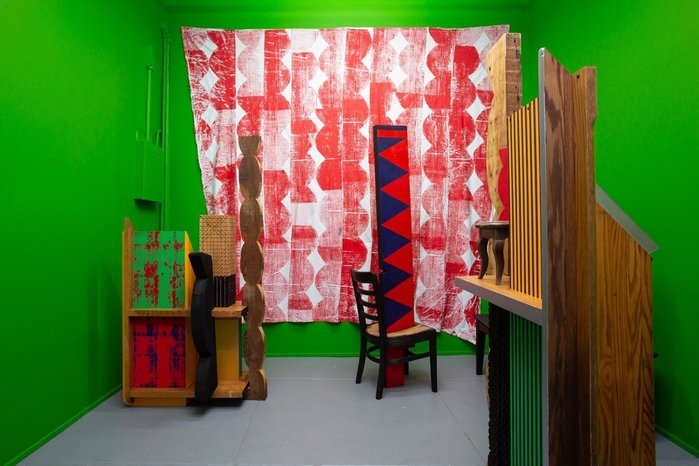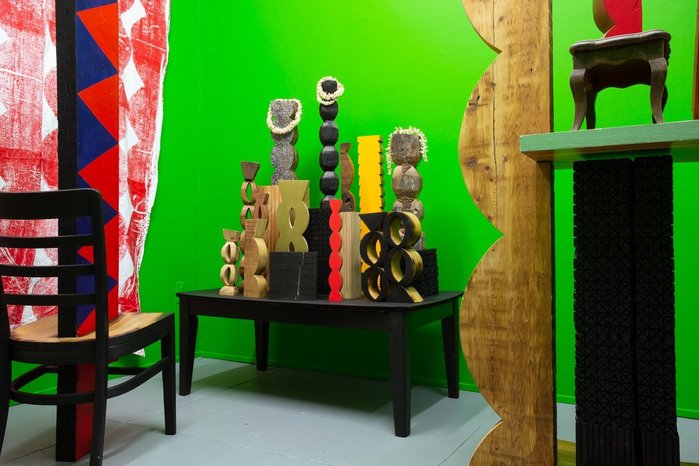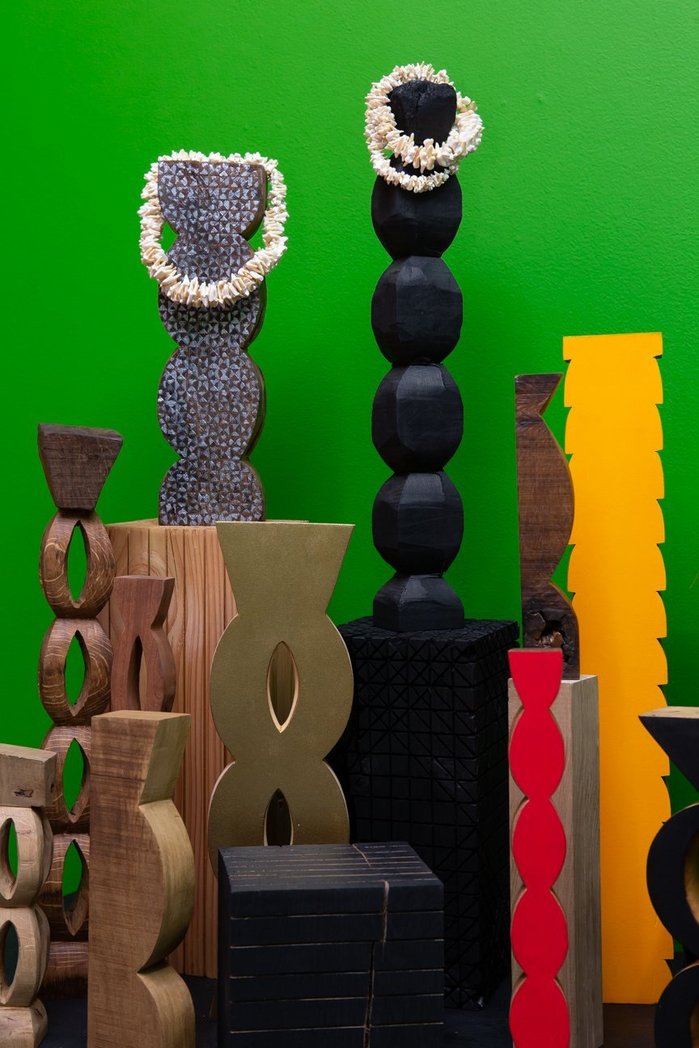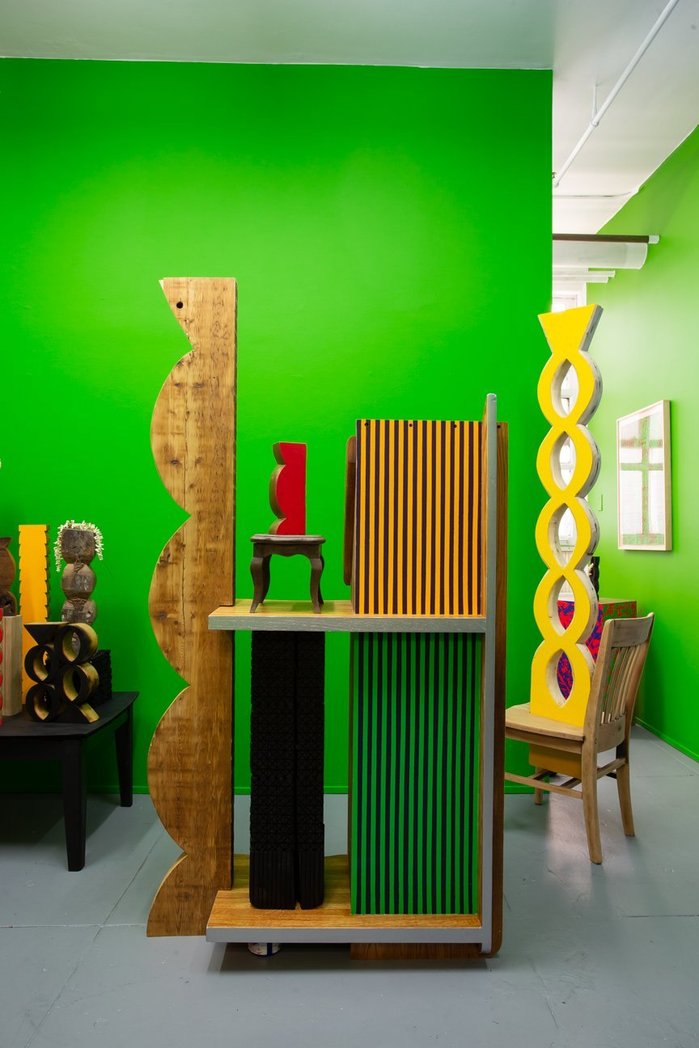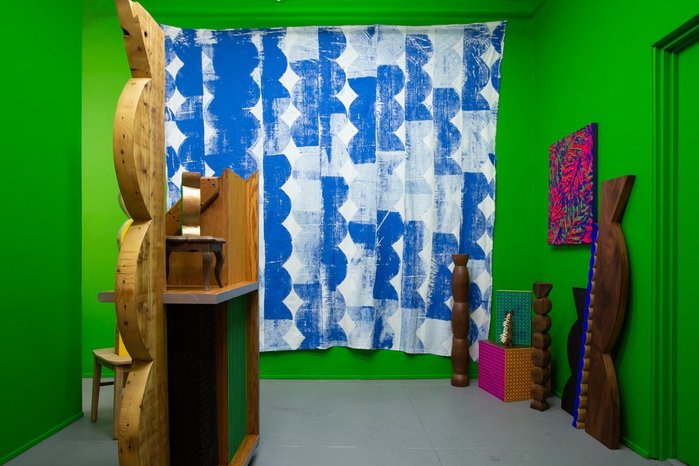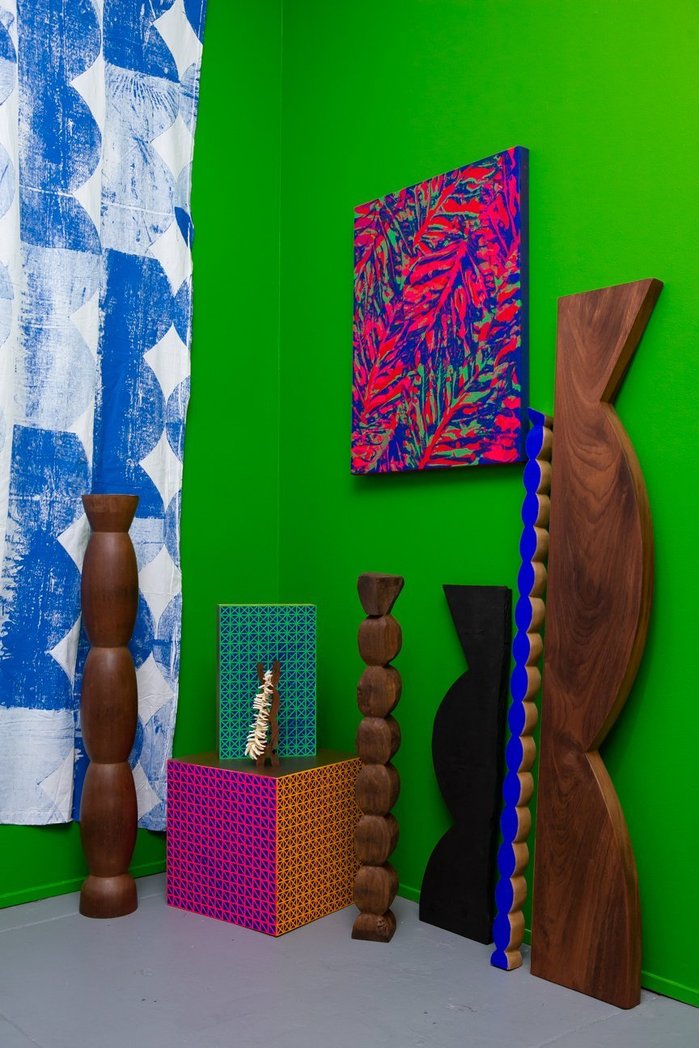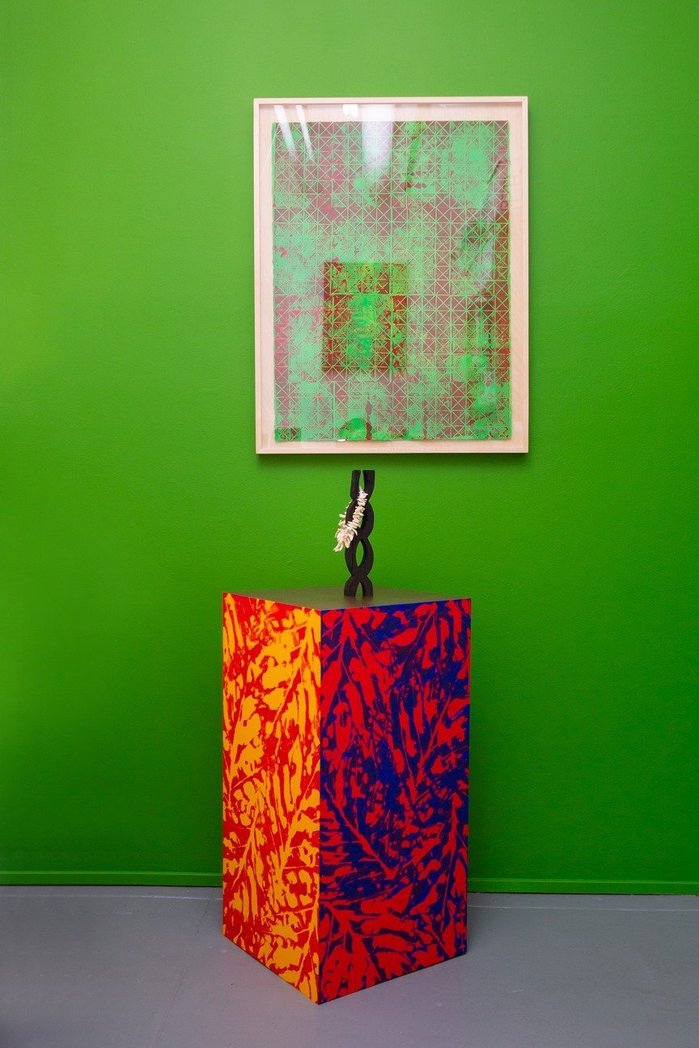 Rā'au is Tahitian for both wood and medicine in reference to the traditional views of plant-based pharmacopoeia. Through this new series of sculptures made from various types of reclaimed wood, Alexander Lee brings concepts and narratives from Tahiti where he grew-up into the urbanity of New York City where he has been a resident for 25 years. "If Manhattan is the urban epitome of an island in the Western construction, and Tahiti is its imaginary Indigenous opposite, how does a subject from both realities learn from it and navigates the world into the 21st century?" asks Lee.
The American born artist goes at it collapsing Polynesia and its English and French colonial narratives, Protestant and Catholic evangelization, traditional indigenous culture, and his own Hakka Chinese-French-Polynesian-American-Catholic-Queer upbringing in a commentary on what the Pacific and its oceanic potentialities can inspire today, on the footsteps of Epeli Hau'ofa's Sea of Islands.
The works, installed in a colored space, were made with woods gathered in his East-Harlem neighborhood, some from an art residency in the oak forest of the Meuse region of France, some from walks in the mountains of Santa Fe, and some from Tahiti where he splits his time.
Rā'au is part of the second installment of what Lee calls his tāpa'o (sign) series he started in 2019, a long-term project and reflection on our environmental collapse and the transformations our civilization must contemplate in order to survive in a fast and furiously changing landscape. It acts as a parable and refers back to a time when evangelization was an arm to Western colonization, and the burning of pagan idols were replaced by wooden Christian icons. How does a culture transform its signs and entire belief system and enters another moment of Modernism? In this shifting paradigm, Lee composes works and re-crafts traditional Polynesian sculptures and tattoo motifs with modernist forms - themselves derived from so-called "primitive art" and indigenous artifacts - the contemporary forms from the Western art canon he learnt as a young art student on the streets of this city.
The main form he crafts are based on the Veri, a centipede motif that is both venomous and used as a medicinal ingredient in Chinese infusion. The shapes, curved, hollow and stretched; at once female and male, play on the poly-sexual trans-formed genres the artist is interested in writing into the XXI century. The objects are at once infinity columns, beaded sex-plugs, burnt and christened pagan idols, up-cycled materials, and objects of consumption and ritualized devotion. In our 2022 continued-Covid moment of infectious fear, Lee recalls first contact that led to the indigenous decimation by pests and cholera and the mournful ills of industrialization that brings us to this moment.
Lee invokes the mana (energy and spirit of the animate and inanimate) into these works, at once to'o (ritual object), memory helpers, narrative devices and descendants; into an incantation: can we plant our own medicine?
A catalogue with essays by Maia Nuku, Curator of Arts of Oceania at The Metropolitan Museum of Art, and Todd Porterfield, Professor of Art History at New York University, will accompany the exhibition.

Alexander Lee and Rā'au are supported by Air Tahiti Nui.