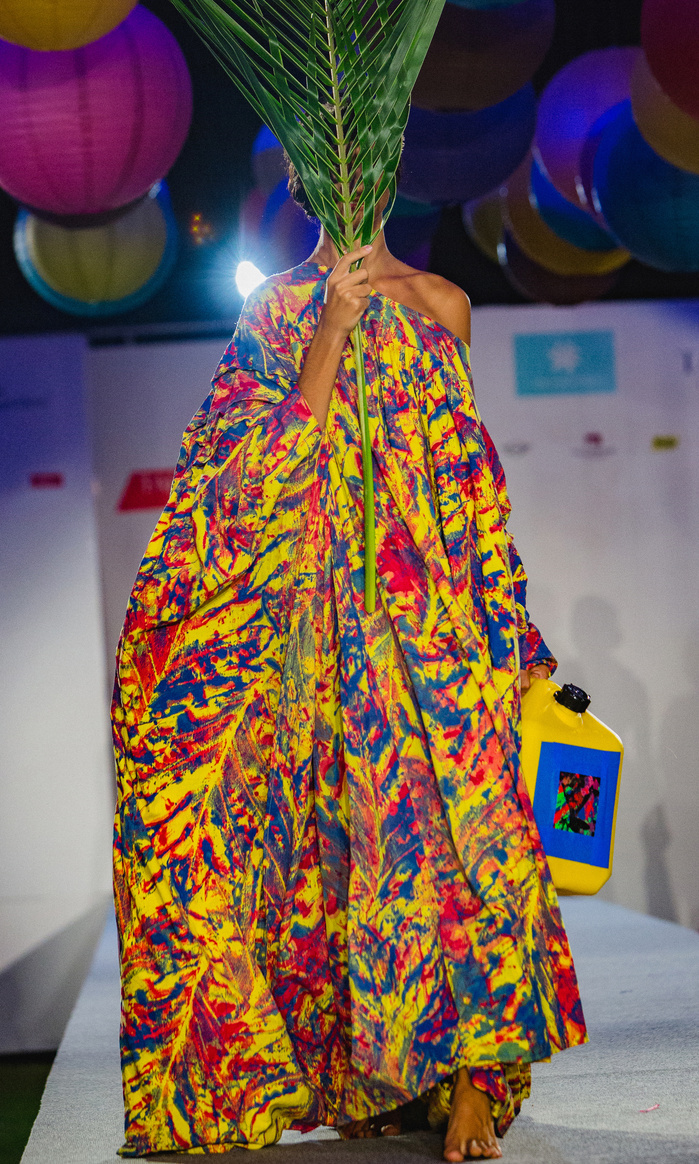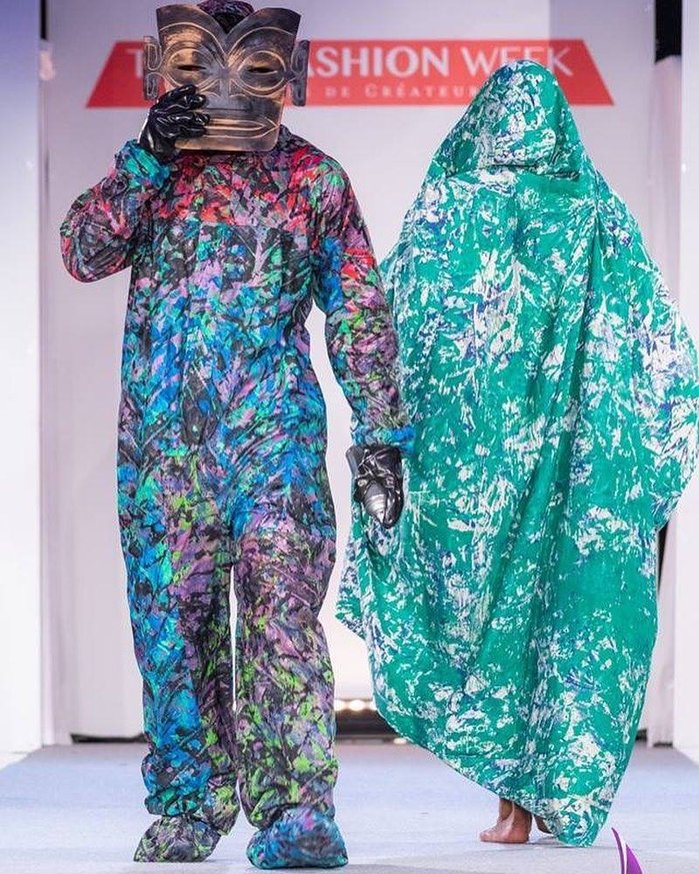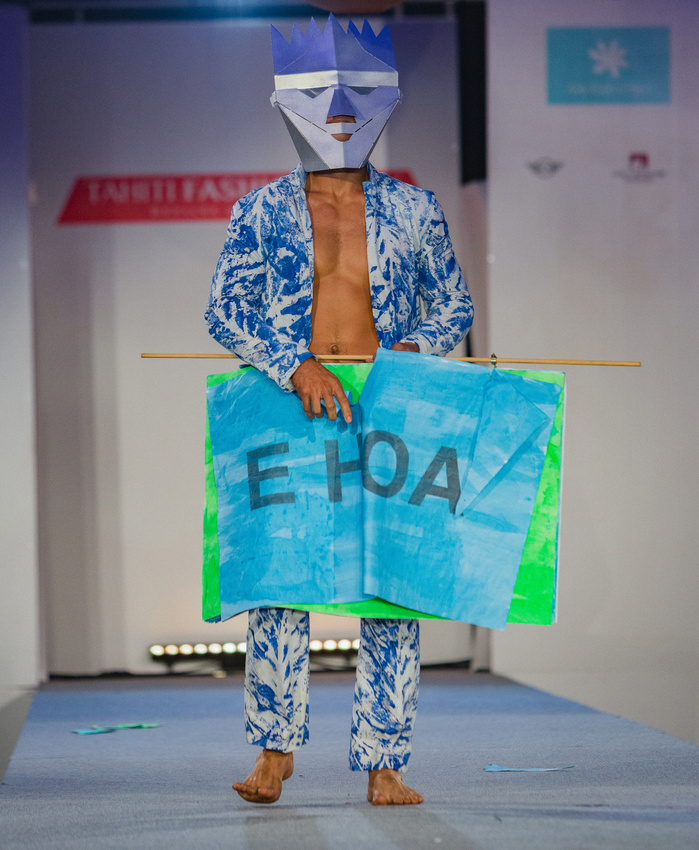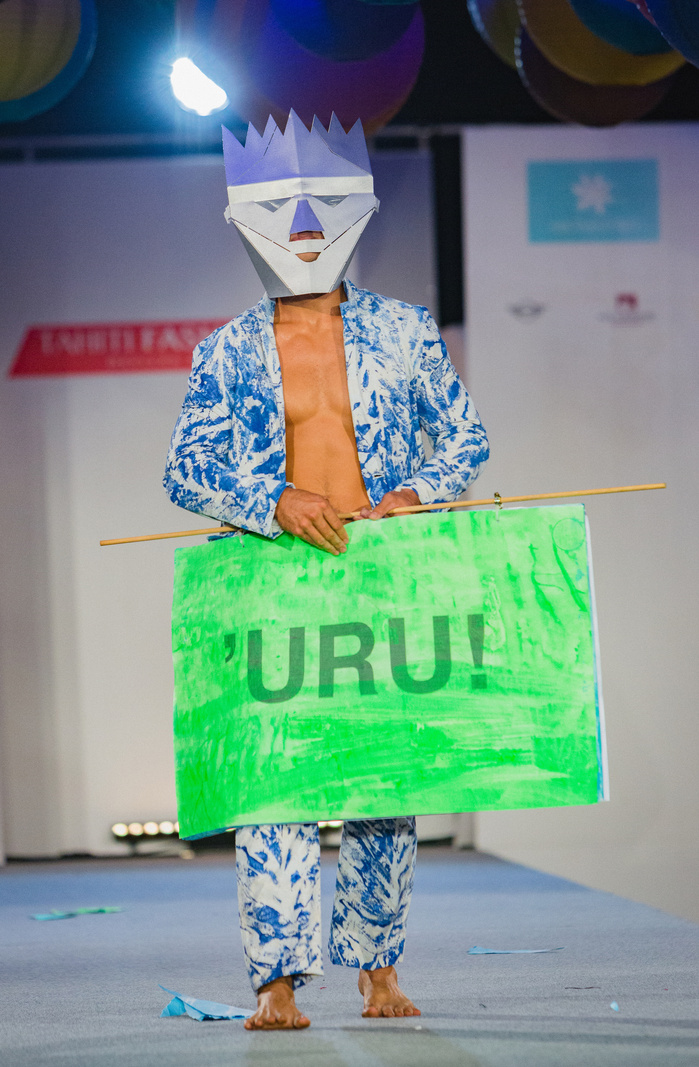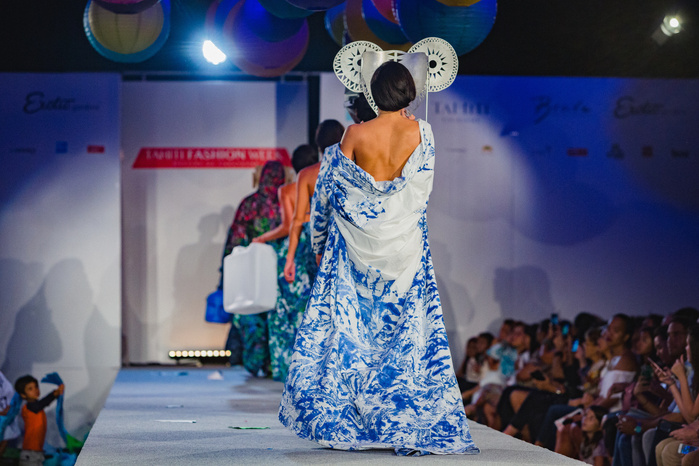 Canopus (also Opération Canopus in French), 2.6 megatons, was the code name for France's first two-stage thermonuclear test, conducted on August 24, 1968, at Fangataufa atoll. The test made France the fifth country to test a thermonuclear device after the United States, the Soviet Union, the United Kingdom and China. (Source: Wikipedia)

To commemorate the 50 years of France's most powerful nuclear experiment in the Pacific, I wanted to make [anti-monumental] sculptures that would retrace the history of clothing in Tahiti through its colonial history from vegetal Tapa cloth to French Haute Couture.
I called it La Collection CANOPUS to reference a French Designer's invention of the Bikini while the US was detonating nuclear bombs in the islands of the same name. I designed 9 pieces that reference tapa cloth, pareo, clothing made with coprah bags, the missionary dress or mumu, Tahitian Couture Grande Dame Marie Ah You, the toga, a decontamination suit, Madonna's Material Girl, the Yves Saint Laurent suit, and for the wedding dress finale, Duchamp's Mariée mise à Nu. Each piece was cut into fabric that I had hand printed with 'uru (breadfruit) leaves, a symbol of sustenance in Polynesia, and an image I have used many times in previous works (see The Botanist, The Botanical Factory I & The Botanical Factory II).
Most of the pieces were accessorized with a Polynesian mask in relation to its character, and in a material timeline going from vegetal to (burnt) wood to polished metal.
The models walked on a soundtrack mix of Haere mai na (Mutiny on the Bounty), a recording of Consignes de Sécurité (French Army), Peace and Tranquility to Earth (Roudoudou), and Material Girl (Madonna).
La Collection CANOPUS was staged and performed during the Tahiti Fashion Week of June 2018, which took place in the Gardens of the Territorial Assembly of French Polynesia (also known as the Garden of Queen Aimata Pomare IV).