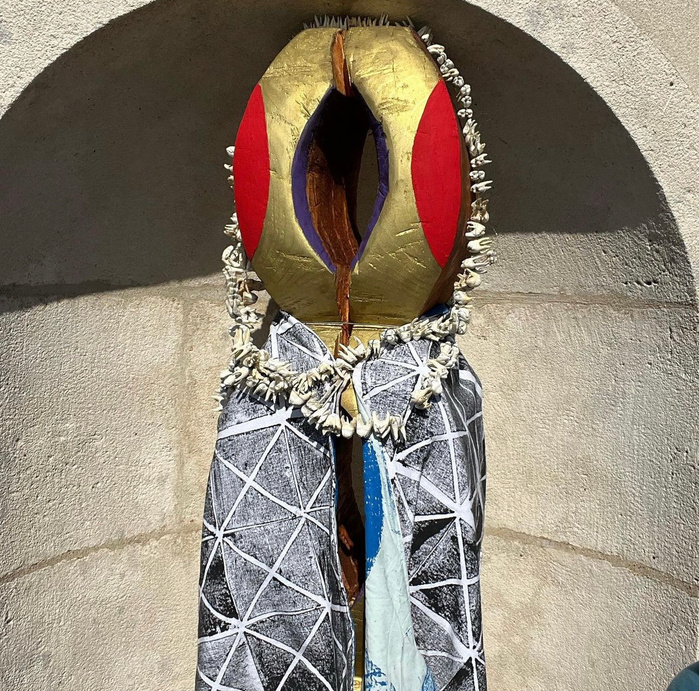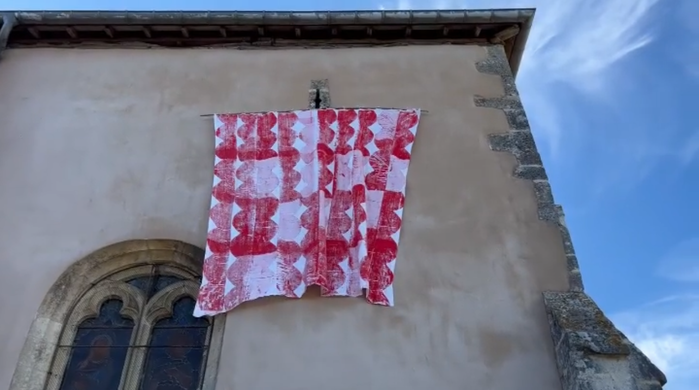 In continuity with his 2021 work 'Ōfa'i, Pierre Lune, Alexander Lee continues his reflection on the colonial history of French Polynesia. He brings Christian iconography into dialogue with Indigenous imagery by offering 3 wooden sculptures to the exterior niches of the village church of Ville-devant-Belrain (Meuse, France).
In the shape of a mandorla (oval or almond), they allude to female deities and embody the veri, animal totem of the artist. This amalgam of symbols questions the evangelization of the Polynesian populations and evokes a moment in our history when our relationship to pagan effigies changes.
Produced with the support of Vent des Forêts and Air Tahiti Nui.
Dans la lignée de son œuvre 'Ōfa'i, Pierre Lune réalisée en 2021, Alexander Lee poursuit sa réflexion sur l'histoire coloniale de la Polynésie française. Il fait dialoguer l'iconographie chrétienne avec l'imagerie autochtone en offrant 3 sculptures en bois aux niches extérieures de l'église du village de Ville-devant-Belrain.
En forme de mandorie (ovale ou d'amande), elles font référence aux divinités féminines et incarnent le veri, animal totem de l'artiste. Cet amalgame de symboles questionne l'évangélisation des populations polynésiennes et évoque un moment de nos l'histoires où le regard sur les effigies païennes change.
Avec le soutien de Vent des Forêts et Air Tahiti Nui.